So, I got this lovely message this week... click and have a read! (even if their auto correct had me being called 'Paul'!)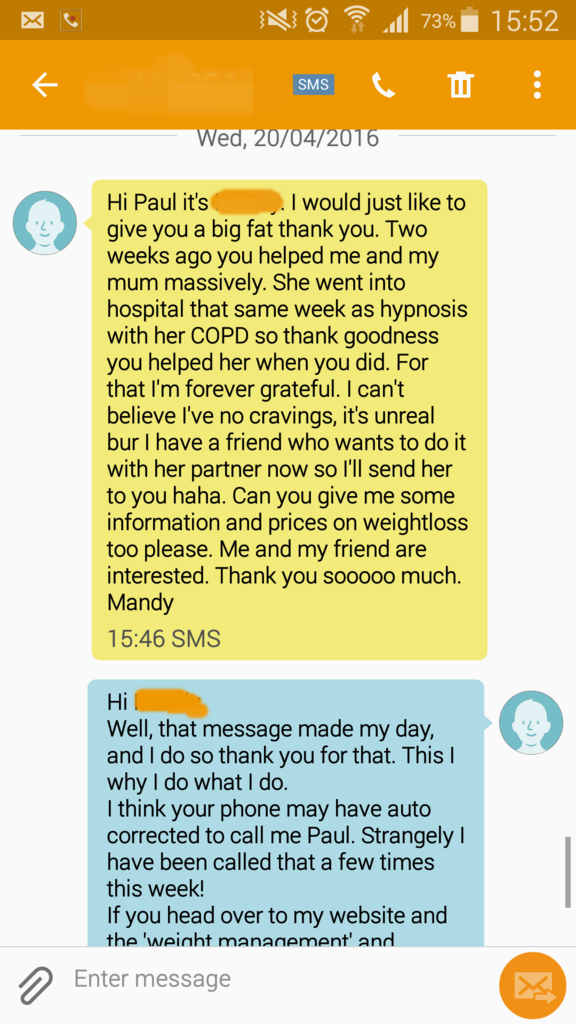 Okay, keep with me, I'm going to try to put up this picture of the text message I received.
It made me smile. A great, wonderful message from a lady who came with her mother, for back to back sessions for stopping smoking. Her mother's health was deteriorating (due to smoking) and they came to see me, one Saturday (I think) a few weeks back.
The outcome was great.